Premier League 2012/13 Betting Guide – Let the games begin!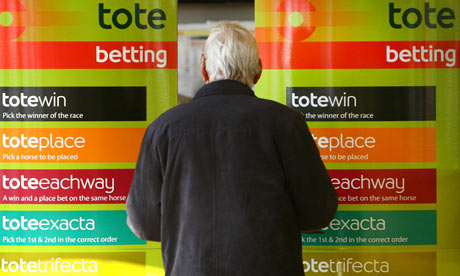 I am sure many of you follow @YorkshireGuner on twitter and I am delighted to welcome back my good pal Andy Wood to '1nildown2oneup.' Today he returns to reprise his role as top tipster and this is our guide to the very best in EPL bets for 2012/13. Over to Andy….
 Now then, thanks once more to Dave for once more allowing me a  spot on his superb Blog. After the major success of Dave`s World Tour along I come to lower the tone again. This Post is not hugely in depth but rather a pointer towards what can be found in various Betting Markets on Arsenal.
Those of you that follow me on Twitter will know I tweet an Arsenal bet of the Day on (or just before Arsenal Match Days) anyone that followed the tips would have made around £50 profit on the season, not a life changing sum I admit but if same profit were to be returned this coming season it would pay for next seasons new Arsenal Top!
With that in mind here are some early-season bets that could be worth a flutter…
ARSENAL BETS-
Arsenal to Win PL- Best price is 14-1. ( this was before Van Penis and Song left so you may well get longer odds) well worth an Each-Way bet which would give you 1/3 of the odds if Arsenal finished 2nd. Very Decent odds and one I shall be having.
Ah….those were the days.
Arsenal to win a Major Trophy- Best Price is 7-2 …. We`re due one aren't we?
Arsenal to win either FA Cup / Leage Cup is around 8-1
Arsenal to be crowned ECL winners? 25-1
Lukas Podolski PL Top Scorer- A very Tasty 33-1. (Think he will also take our pens this season) huge odds in my opinion. To score more than 10 Goals is 8/11.
(Champak & Park, I`m talking to you two)
Oliver Giroud PL Top Scorer- 28-1. Not brilliant odds but he will be focal point of our attack.
Theo PL Top Scorer- 150-1 (if he plays up top finally he may get a few.) Odds reflect this bet.
The Ox PL Top Scorer 250-1 !!! again the odds reflect The Ox`s chances.
For the lunatics out there— Chamakh is 150-1 and our tubby Russian is 100-1 as is The Great Dane Nikky B!!! Save your cash is my advice.
PFA Player Of Season- Cazorla around 40-1 ( saw this the other day but at time of writing can`t manage to find this price, please get in touch if this is different ) Cazorla will light up not only Arsenal but will rip up the PL. Loves a shot, takes a mean FK. STAND OUT BET I RECKON. (I did tip Van Penis to win before last season at 33-1)
Any Arsenal Player to Win PFA Player of Year is 6-1.
 Any Arsenal Player to Win Young PFA Player of the Year is also 6-1. (This is a cracking bet, The Ox will play more and more this season and his stock has risen after the summer)
Remember me?                                                   Young Pretender?
 Non ARSENAL BETS worth considering..
I`m only  going to pick a few Golden Boot contenders here and a stand-out Sack Race contender, as I wouldn't back anyone but Arsenal this year to win the PL due to their decent odds.
Darren Bent is a very appealing 28-1. He will start every game and takes Villas Pens. Has a great goal scoring record in PL and is well worth a couple of ££ e/w (¼ of odds for top 4)
Nikica Jelavic is 33-1. This guy is a supreme finisher. 41 goals out of his last 44 have been one touch finishes. Odds on Jelavic are quite long in my opinion.
Newcastle`s Strike force are worth a look too Cisse is 25-1 and Ba 50-1.
A lively outsider is Adam Lallana who can be backed at 150-1.
After Saturday`s fast starts Mladen Petric can be backed at 66-1 & Michu is 100-1…
The Annual Sack Race usually throws up a strange winner. I remember backing Vialli at 33-1.
"You`re Sacked……"
Chelski`s current Manager is 12-1 to be given his P45 first this season.
The Stand out bet for me though is Steve Clarke at 13-2. (This was posted before WBA beat Liverpool at the weekend!!)
Brendan Rodgers is as short as 8-1 in places but a decent 20-1 elsewhere. Those Yanks don't mind handing their managers their cards….. could be one worth keeping an eye on…
Another to watch is Mark Hughes at 10-1…. QPR`s owners have backed him heavily and they have a huge wage bill. A couple more big defeats and Hughes may be signing on shortly.
Also if any ITK`s have good information then M`Vila to join Arsenal in this window is 4/9… according to the bookies we are odds on favourites to sign him…
Meanwhile Llorente is 7-1 to join Arsenal… we aren't favourites to sign him that honour goes to Juve and the odds on him joining the Old Lady are 2/5.
Any Canal+ ITKs could make a tidy profit if the rumours are proved to be correct!
Last Bet is Bendtner's next club is a myriad of massive clubs who would be happy to parade The Self Styled Best Striker in The World in their clubs colours…
WBA 66-1, Stoke 33-1, Celtic 50-1, Celta Vigo 25-1 but faves are AC Milan at 4/7 on….
 Short And Sweet Post from me this time. Thanks once again to the fine @goonerdave66 and remember to only bet what you are happy to lose.
Thanks Andy. I hope you all enjoyed this lighthearted blog this evening and if you lose cash remember to blame Andy and not me. Ensure if you are not following my oldest pal on twitter start tonight. @yorkshiregunner
Until next time thanks for reading.
 Like what you read? Agree/disagree? Leave a comment below or follow me or comment on this blog on Twitter – http://twitter.com/goonerdave66
You may also like...