Tactical de-selection of Ozil and Walcott for North London Derby possible.
It was enjoyable to watch Ozil on Sunday versus Aston Villa and to a slightly lesser degree Theo Walcott also. The German looked sharper and decisively impacted the game at key moments with his customary aplomb. Walcott also showed better signs but for me was in large part a passenger in a game in which he should have had a field day.
However it is indisputable that in their absence Arsenal have changed in telling ways. The pressing game has improved beyond all recognition and we have demonstrated the ability to win the ball back high up the pitch. We have also seen a sustained period in which our wide players whether deployed in a 4231 or a 4141 have been willing to work extremely hard.  For the most part this has been Ox and Alexis, with Welbeck initially and more recently Giroud as the focal point of our attack. Both have supported the full back admirably and their pace and tenacity has been evident and a feature of our play.
For me Walcott has to demonstrate he can improve that aspect of his all round game if he is to feature regularly in the starting 11, certainly in games where we set up in a more compact fashion. As much as I admire Walcott I personally see no way he can feature at present in a 442 or 4141 as the player wide on the right. For those with long enough memories it was often the case between 07 and 09/10 that Eboue was preferred on the right flank to Theo for the same reasons. The change to 4231 benefited Theo as much as it did Fabregas back then and I would still see him ahead of Ox when we play that formation.  Even then however I was obvious that his lack of desire to work the flank often saw him drift central on Sunday and left Giroud working back for him which grated with me and those around me in Block 31.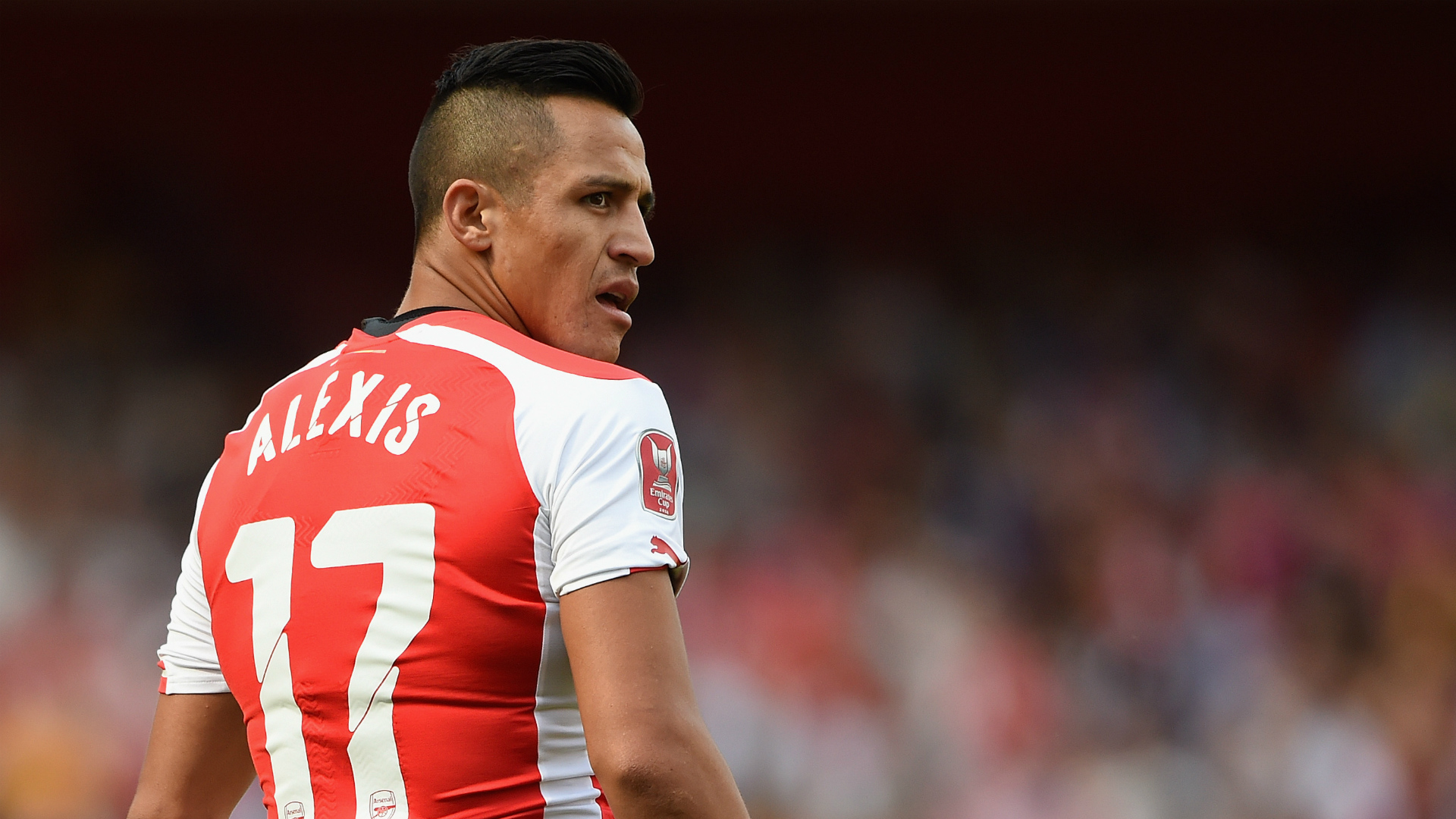 It is perhaps Alexis and his performance levels that have either raised the bar or led Wenger to change the style but it is to the benefit of the team as a whole. Others have adapted well and followed the lead and seriously upped their energy levels. One might argue, probably accurately, that Oxlade- Chamberlain is not yet having the telling contribution in the final third that Walcott might have but the counter point is that his work rate and ball winning affords us more opportunities at the correct end of the pitch. His delivery is the final element of an otherwise improved all round game and his dribbling with the ball and ability to tale a defender on have surpassed that of his senior colleague.
So returning the dilemma, or at least pleasant problem that Wenger faces, I don't see in the new Arsenal that in any matches against top sides how the team can carry 2 what one might term 'luxury players.'  This being the case one might see the choice as being between Walcott and Ozil and I would agree. However even this is not straight forward as whilst Ozil might be the obvious choice he finds himself endeavouring to slip back in the CAM role that Cazorla has stepped back into and rather made his own at present. On Sunday he occupied the left flank and played rather well but if Alexis is fit he plays without any doubt. If we were playing weaker side or indeed Spurs at home we might say well Ox is not fit so slot Ozil in on the right and let he, Sanchez and Cazorla interchange and what a mouth watering prospect that would be. In truth that is what I suspect most feel Wenger will do and it will be Ozil who gets the nod over Walcott to line up in the NLD. I am not so sure that is what we will see, although I won't be upset if we did.
I can't help but keep coming back to what we did and did so very well against Man City. Now proper pundits such as Thierry Henry and Martin Keown lauded it as our best display for years. It was generally felt that Arsenal had grown up, turned a corner and found a way to compete and play in the big away games. All our fans felt it too and Arsenal social media was aglow as we basked in the glory or our new found maturity. Now 3 weeks later it appears that we should entirely forget the plaudits and what worked and revert to type just because Ozil and Walcott are fit? Why when this is about the team, the club and the result and not about individuals? Now I know many will be reading this and thinking or about to tweet or write a comment along the lines of 'Yes Dave but this is Spurs and they are not a big team or are not City!' – Well much as we hate them this is a stern test and cast your mind back to the smash and grab last season at the Lane. Did we enjoy the 3 points any the less without the free flowing attacking panache?
For me this is a big test of how far we have come and victory will open a large gap between us and them so I hope Wenger sets up the team and plays the way we did so effectively against City in a similarly crucial away match. For me this means that the starting 11 will feature neither Ozil or Walcott because the 4141 suits neither of them. Both will be on the bench and can be introduced as the game is stretched and Spurs tire but for this observer at least that would be the correct decision.
It was a decision Madrid made with Ozil on many occasions as he started only about 66% of their games in his last season. It did not make him any less key to their performance over the season but tactically he did not start matches v City away in the ECL, Barca on the Super Cup away and most comparably, Althetico Madrid in the away derby for example.
If the team sets up at we did in Manchester we may see a compact 4141 with 2 hard working wide men. If Ox is not fit to take part, after a week's rest and his starring role in the FA Cup I hope the right midfield berth goes to Tomas Rosicky as we are hearing the Ox is out for at least this weekend. You can't help feeling that Wenger rested him in the main v Villa with the NLD in mind. In recent years this fixture has been very kind to a rejuvenated Mozart, (the winner last year away below) and Sunday may again be his stage. Alexis I hope will be fresh and able to occupy his usual role on the left. Centrally that leaves is unchanged from City with Ramsey and the majestic Cazorla the central 2 head of the disciplined sitting Coquelin.
In this formation Coquelin can be deployed to nullify Eriksen who so often is afforded too much space by other teams and Cazorla so adept at receiving the ball facing his own goal can gain be the spring board for us to hit Spurs on the break at pace. The set up will allow them superior possession as we have other sides of that but if they cannot break us down we will have the weapons to punish them in a fresh Rosicky and Sanchez and a bang in form Olivier Groud. I am predicting a 1-0 or even 2-0 the Arsenal but check all the odds including Rosicky first scorer at  http://www.promo-code.co.uk/betfred-promo-code/  and here is my team to start.
Agree/disagree? Leave a comment below or follow me or comment on this blog on Twitter – http://twitter.com/goonerdave66
To read about a true club legend, Geordie Armstrong click here or soon to be available from Arsenal Direct.
You may also like...