You can win things with KIDS if you have faith in them, as Ozyakup is proving and EXCLUSIVE and conclusive prove that Alan Hansen is a DICK
A BLOG OF 2 HALVES
Part 1
The inspiration behind this blog was really the performance of our youngsters in the NextGen competition. It was great to see the players develop in character and temperament as they grew into the event, but of course it leads to the inevitable debates amongst the fan base. Which of these blossoming footballers will make the break through into the first team at Arsenal in the next few years? The obvious and most popular candidates appear to be Gnabry, Bellerin, Akpom and Eisfeld. Of course many might say and I would be one, that Chuks Aneke is ahead of Eisfeld and there are others on loan such as Campbell and Ryo who may consider themselves further advanced than Gnabry.
It is so hard to assess the potential without actually seeing the young players get a run of games at the higher level. Add to this the enormous pressure on Arsenal as a club to end the trophy drought and end it soon. The latter fact alone makes it hard to see any of the young bloods making the breakthrough in 20013/14, although for me at least Yennaris should be given a shot. The loan system gives Wenger and the management team a good chance to assess a youngster's ability if the correct club, for level and style are chosen. Nevertheless the number to have truly broken through from our own academy in the Wenger years can be counted on one hand. Yes we gave game time to youngsters and they will have more chance at Arsenal than at other top clubs but since 1996 there is only truly Ashley Cole, Kieran Gibbs and Jack Wilshere to have become established first teamers.
Others have been brought to the Arsenal academy as teenagers from abroad and have fought their way into the first team, notable examples being Fabregas, Szczesny and Djourou. Of course so many more have flattered in the League Cup or on loan but have not made it or indeed not been given the opportunity. Not many have come back to bite Wenger on the bum but I fear a recent one might to just that.
I am not speaking of Carlos Vela but of our young Dutch youth international turned Turkish U21, Oguzhan Ozyakup who we surprisingly sold to Besiktas last season. Apparently he loved Arsenal and had only ever wanted to play for us of Barca but RVP advised him to go. Thanks Robin!
Özyakup said, "My dream was to play for Arsenal or Barcelona, Arsenal signed me and I represented the Dutch U-16, U-17 and U-19 national teams as captain. "Leaving Arsenal was one of the hardest things I've ever done, it was really upsetting. However, Beşiktaş made me an offer which was hard to refuse; one of the biggest clubs in Turkey was promising me first team football. I consulted Van Persie and he agreed that it was in my best interests to make the move."
I witnessed his first team debut against Shrewsbury and instantly assumed he would leapfrog Aneke and would be the next young player to get a good loan and then return for his first team chance.
Now I am not saying selling him was a certainly a mistake but I am saying it could well have been. The Turkish top flight is competitive at the top end of the league and we have seen the likes of Galatasaray and Fenerbahce spend big in the last 2 years. Gala are in the last 8 of the ECL and there is no English side at that stage.  Ozyakup has become a regular instantly for Besiktas and he has played a major role in taking them to 3rd place, only 3 points of Fenerbahce and a pace in next season's elite , with 7 games to go.
Playing alongside Portuguese international Manuel Fernandes, Ozyakup's drive and vision has been a major factor in the sleeping giants climb up the league since the autumn. Having started the season on the bench he started his first match for his new club on the 21st October and barring a few weeks injured or suspended he has started every game since. At the beginning of November he was moved to the Central attacking midfield role for Besiktas and in the 11 games he has started there he has 2 goals and 5 assists. To give you some context Wilshere and Ramsey have 46 games between them in the EPL and have the same number, 5 assists and a grand total of ZERO goals.
In week 14 of the Turkish season he won the Turkish Footbal.com Player of the week. The report can be found here but this quote stands out for me:
Özyakup however, has really added something that the midfield was missing; the team is no longer so reliant on Fernandes as the young midfielder also has wonderful technique, vision and creativity. It's hard to believe he's only just turned 20; it's even harder to believe Arsenal let him go for just €500,000."
I will watch Ozy's progress with interest, and more so given our total over reliance Santi Cazorla for creativity from the midfield. We all love Jack and Aaron but it is hard to argue they have added to our cutting edge in 2012/13. The reason I wanted to mention Ozyakup in truth however was to demonstrate what can happen if a Manager/Team are in a position to take the chance and show faith and consistency of selection of a youngster. He is not 21 until August and he has become a the driving force behind a team pushing strongly for a return to Europe's top table. Bear in mind also that due to financial crisis at Besiktas and the European ban this season the club has to lose virtually it's whole squad. 23 players worth about £35 million departed and Besiktas got in only £200k for them and 23 new players arrived at a net outlay of only £3.4 million. This back drop makes Ozy's impact all the more impressive for me.
Part 2
The NextGen and the debates on social media got me thinking nostalgically about the times when there was less pressure on Arsenal and indeed other top English to spend big for instant success. Of course the game has changed so much in the Premier League era and with the Arsenal barren spell to extend to 8 years the pressure on Wenger this summer to spend big will be enormous. Most fans want big names and established reputations to ensure silverware in 2014. Am I among them, probably not, but do I think Wenger will give any of our youth a chance in 2013? No probably a negative response to that as well. Would I love to see Arsenal kids be a part of the next trophy lifted Arsenal team? Yes I would absolutely love it and I have written on how sweet it has been to see home growns win in red and white, or yellow and blue in the past. It is of course possible to achieve if a manger is willing to take a gamble and blend top quality young talent with experience and proven winners.
When this subject is discussed one's mind is always taken back to the beginning of the 1995/96 Premier League season when a youthful Manchester United side lost 3-1 to Aston Villa in the first game of their title  defence. Ferguson has surprised the footballing world by selling Ince, Hughes and Kanchelskis without seemingly replacing them. It was a very youthful United side which lost that day and this prompted MOTD pundit and ex Liverpool legend and skipper comment:
"You'll never win anything with kids"
[youtube.com/watch?v=3Es-RIBnba8 100% 250]
Now we all know that Hansen was made to eat his words as these wonderful United KIDs did indeed win the league that season but I want to examine just HOW STUPID Alan Hansen was to make that statement and how he should quite definitely have known better.
Your honour exhibit number one to prove the case that Alan Hansen is a DICK and that you can win with KIDS:
April 5th 1987 Liverpool v Arsenal
George Graham had been quite ruthless and many of the old heads in the Arsenal dressing room such as Mariner, Woodcock, Rix and Robson had gone in the early days of his reign. Arsenal has not won anything since the FA Cup of 1979 but Graham had in the main decided to go with the quality batch of youth. So when his side lined up against the League and FA Cup double winners of the previous season in Arsenal's first final in 7 years it would be save to say we were overwhelming underdogs.
Liverpool has a team made up of multiple trophy winners and and in Arsenal's 13 there was only Viv Anderson and David O'Leary who has won anything in the English game
| | | | |
| --- | --- | --- | --- |
| Liverpool Player | Player Age | ArsenalPlayer | Player Age |
| Grobbelaar | 30 | Lukic | 26 |
| Venison | 22 | Anderson | 30 |
| Spackman | 26 | Sansom | 28 |
| Hansen (C) | 31 | Adams | 20 |
| Gillespie | 26 | O'Leary | 28 |
| McMahon | 25 | Davis | 25 |
| Whelan | 25 | Williams | 28 |
| Johnston | 26 | Hayes | 21 |
| Molby | 23 | Rocastle | 20 |
| Walsh | 24 | Nicholas | 25 |
| Rush | 25 | Quinn | 20 |
| Subs | | | |
| Dalglish | 36 | Groves | 21 |
| Wark | 31 | Thomas | 19 |
| Average Age | 26.92 | | 23.92 |
Liverpool were captained that day by arguably the best centre back of the time and at 31 at the peak of his powers, Alan Hansen.
Arsenal featured 6 players of 21 or under and emerged triumphant with a brace of goals from Prince Charlie.  9 of the players were home grown and 5 of the 6 kids came from our won academy. Only Perry Groves of the youngsters was bought but he had grown up on the North Bank anyway.
I wonder if as Hansen climbed the steps at Wembley to pick up his Runners Up medal if he thought, "You'll never win anything with kids"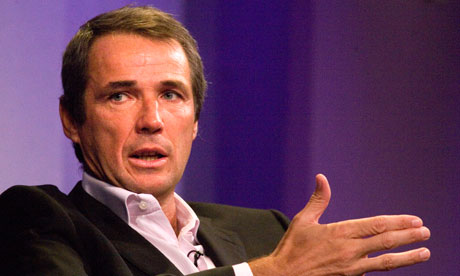 Your honour exhibit number two to prove the case that Alan Hansen is a DICK and that you can win with KIDS:
Let's be fair to Alan and allow him the first memory lapse. If you had captained a side at Wembley and been beaten by an inexperienced side full of Kids you would probably want to forget it after all!
Strange however that he should also seem to have totally erased the 1988/89 season from his memory bank. Now to be fair again it was a horrible year and having to deal with the Hillsborough disaster and it's aftermath must have been hell for the Liverpool team. I would never wish to suggest anything else but fast forward to 1995 Alan and you are a football pundit on the Beeb and you have dismissed the chances of Manchester United with their kids. But seriously you condescending DICK do you not recall Anfield 26th May 1989. We do Alan, we all do. Not just because of the way we stole the Division I title on the last day of the season by winning 2 Nil but because we did it with did it with a core of our own Alan!
I know I am going on Al but it is so surprising to me that you dismissed the chances of any team winning the league with KIDS when you yourself has lost the league only 7 years previously. How can we ever take you seriously as a football pundit? Oh sorry I forgot we don't but anyway shall I refresh you memory Al and perhaps enlighten a few younger Gooners at the same time?
Manchester United Leage Champions 1995/96 (Chances dismissed in August by Hansen.)
| | | | |
| --- | --- | --- | --- |
| Kid | Position of Kid | Age of Kid in May 96 | Appearances of kid |
| | | | |
| Gary Neville | Right Back | 21 | 31 |
| Nicky Butt | Centre Midfield | 21 | 32 |
| David Beckham | Right Midfield | 21 | 33 |
| Paul Scholes | Centre Midfield/Striker | 21 | 26 |
| Ryan Giggs | Left Midfield/Wing | 22 | 33 |
Arsenal League Champions 1988/89  (Totally forgotten by Hansen even though he was on the pitch.)
| | | | |
| --- | --- | --- | --- |
| Kid | Position of Kid | Age of Kid in May 89 | Appearances of Kids |
| Tony Adams | Centre Back | 22 | 36 |
| David Rocastle | Right Midfield | 22 | 38 |
| Michael Thomas | Centre Midfield | 21 | 37 |
| Paul Merson | Striker | 21 | 37 |
| Martin Hayes | Left Midfield/Wing | 23 | 17 |
So there you have it. Conclusive prove that despite being involved personally in mighty Liverpool teams humbled by Arsenal teams largely made up of home grown kids, Alan Hansen went on to announce on Match of the Day that "You'll never win anything with kids"
I have absolutely no idea what my real points are other than to consider whether some bravery with the talented youth might be an option for Wenger this summer. That could be as simple as giving more prominent roles to the likes of Oxlade-Chamberlain and even Joel Campbell. It could also be running with Jenkinson at right back from August. Whether it will be as brave as promoting the likes of Aneke, Yennaris of Gnabry I personally doubt, but as recent history tells us and Alan Hansen conveniently forgot in 1995, sometimes you really can get a group of incredibly talented players emerging at the same time. Was the FA Youth Cup core from 2009 that group or are the NextGen 2012 about to surprise us further in 2013/14?
Time will tell as usual but it was fun highlighting just exactly how much of a Dick Alan Hansen is!
Like what you read? Agree/disagree? Leave a comment below or follow me or comment on this blog on Twitter – http://twitter.com/goonerdave66
You may also like...